Insurance companies receive hundreds of new applications from their brokers and agents alongside renewal requests from clients every day, which can be very labour-intensive and time-consuming to deal with. Often, these companies will outsource insurance policy checking services to an experienced service provider to reduce their turnaround times and save huge costs. The time that is saved can then be used to refocus on core revenue generating activities and competencies.
Outsourcing provides insurance companies with a host of benefits that easily add up to improved business performance and lower operational costs. To understand why businesses turn to outsourcing partners for assistance, let's take a closer look at what they have to offer.
What Is Insurance Policy Checking?
Insurance policy checking is the process of screening insurance policies for errors and missing data. Once these discrepancies have been identified, they are sent to the insurance carrier for corrections. Policy checking is primarily performed by outsourcing service providers on behalf of insurance brokers and agencies.
Insurance Policy Checking Services
There are a number of services that insurance carriers need when it comes to policy checking. These include:
Evaluating Data Integrity
Insurance policy checking begins with the accurate validation of customer details on that policy. An in-depth review of the policy will help uncover inconsistent information in the policy and provide a policy standing. Policy quotes, binders generations, and proposals are then scrutinized to determine whether the information supplied on them has data integrity. By undertaking these responsibilities, any scope for complications during the filing of an insurance claim can be completely avoided. Also, by meticulously verifying policies for missing information and errors, insurance claims can be processed successfully and in much less time.
Coordinating with Underwriters
The final policy's inclusions will depend on the insights of the chief underwriter, which makes policy underwriting a demanding task. Thorough policy checking services can make this workload easier to bear for the underwriters as they have fewer errors to work with when it comes to the inclusions. By completely taking charge of verifying policyholder details on the quote, policy, and proposal an insurer can achieve faster turnaround times for the policy issuance process. By submitting prompt conclusions to the underwriters, completeness of all the policyholder's information can be ensured.
Evaluating Policy Adjustments
The insurance policy's coverage information is only deemed complete when it contains policy adjustments from the clients and both the carrier and the client understand its terms and conditions. By evaluating and authenticating the adjustments requested by the client to be included in the policy, the accuracy of the coverage is enhanced. It is important to verify whether the adjustments affect the policy's premium before they are dispatched for approval from the underwriter. The policy must go through extensive processes to ensure that all the adjustments that were requested have been accounted for.
Verifying Policy Status
Insurance carriers often require policy checking to keep customers updated about important information like the premium payment status. Policyholders are able to check their policy status only once the carriers furnish accurate and well-structured information about different policies on their portals.
Issuing Final Policy
Once the policy status has been verified and errors corrected, it is critical that the outsourced agents coordinate with the underwriter to get the insurance policies updated with a shorter turnaround time. They also need to ensure that all the policyholder's requests have been accommodated once they have been evaluated by the underwriter. Only once this has occurred can the final policy be issued to the policyholder.
The Insurance Policy Checking Process
Insurance policy checking involves a host of steps from receiving the policy from the carrier to finally dispatching the policy to the policyholder. The insurance policy checking process includes:
Obtaining Insurance Policy from Carrier
The first step in the policy checking process is to obtain the policy through the CRM system so that a review can begin.
Retrieving Proposal Document
Once the policy document has been obtained, it is time to retrieve the insurance proposal document from the centralized folder.
Comparing the Proposal and Policy for Any Differences
The information contained in the proposal and actual policy will then be compared to ensure consistency is maintained.
Updating Information
Once both documents have been compared, basic customer data is updated on the insurance policy as determined by requirements outlined on the checklist.
Notifying Carrier
Once all the data has been updated in the system, the insurance carrier is notified of any discrepancies in the policy information.
Dispatching Policy
Once all the changes have been made and the policy is checked for accuracy and completeness, the new policy is dispatched to the policyholder.
Benefits of Outsourcing Insurance Policy Checking Services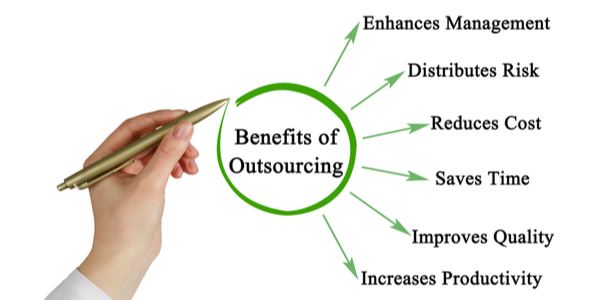 Outsourcing your policy checking services has many benefits for your business from cutting costs and gaining access to a highly qualified insurance professionals to faster turnaround times.
Here are just a few of the core benefits you can look forward to gaining when you outsource your requirements:
It is important for insurance companies to have specialists on board when dealing with pages upon pages of insurance policy terms and conditions. Often, this kind of help is hard to find because not every new hire will have all the knowledge or skillsets you are looking for. Moreover, they may not have been working in the insurance industry for a sufficient amount of time to gain the required expertise. It is also important to note that the new staff you may need cannot be sourced locally every time. So if finding the right talent and expertise is difficult, time-consuming, and expensive, it is time you looked for alternate options.
Outsourcing insurance policy checking services can help you gain access to a large pool of highly qualified resources from around the world. These experts usually come with at least 5 years of experience in the insurance industry so you can be sure that you are not working with amateurs. Also, these professionals come with wider experience than just policy checking, like policy administration and checking of insurance documents for data integrity.
This means that you will always be working with a highly competent team of experts who have a wealth of knowledge at their disposal. Outsourced agents come with expertise, specialist knowledge, and experience that you could not afford to hire on your own, which makes it a valuable proposition.
Hiring an entire insurance policy administration services department from scratch can be quite the capital investment for a business. That is because hiring and training staff is expensive. These new hires will also be an additional fixed cost when it comes to calculating your overheads as they need to be paid full-time salaries along with their benefits. You will also need to rent more office space and purchase more office equipment and supplies, which all add up when you hire new personnel. Rather than spending all that money, outsourcing your requirements to an insurance policy checking services company will help you cut your costs.
When you work with an outsourced partner, you are usually onboarding personnel that work out of third-world countries. The fact that they can provide the same back-office support services at a fraction of the cost means that you can look to benefit from some serious cost savings. Moreover, you can gain access to the latest technologies and infrastructure without needing to make any financial investments, which gives you a real cost advantage.
By paying only for what you use, you transform your fixed costs into variable costs, which drastically reduces your operational costs in the process. Outsourcing is best when you are looking to gain a competitive advantage in the industry by cutting your costs down to the basics.
Policy checking can be labour-intensive as it requires personnel to manually sift through thousands of pages of insurance documentation on a daily basis. Not only does your staff have to evaluate all the insurance policies for data integrity and accuracy, but they also have to do the work as quickly as possible. Even the most focused staff often make human errors or fail to notice some discrepancies in the values presented in the policies.
Because errors, omissions, and other such inconsistencies often find their way into the process, it is critical to ensure that certain measures are taken to prevent this from happening. This is especially the case when long hours are involved. So what can you do about it?
An outsourced insurance policy checking service provider often has measures and quality audits integrated into their processes to ensure that errors are minimized. Moreover, they often implement streamlined processes and automate tedious back-office tasks to ensure that their staff is not overwhelmed by the work.
What this means for you is that you can expect a shorter turnaround time for policy checking as the entire system has been simplified through automation. Highly qualified personnel work with streamlined processes to deliver policy checking services in less time than it would normally take an entire department to do the same amount of work. This reduction in processing times can work to your advantage as you stand to increase productivity by outsourcing your requirements.
Access to Modern Infrastructure
One of the greatest challenges that insurance companies face is the cost of purchasing the latest infrastructure and technologies to move their business forward competitively. In fact, it is often the case that businesses invest in acquiring the most cutting-edge infrastructure only to realize that their personnel has not been properly trained to handle it efficiently. Also, because it is a costly investment to acquire such technologies, tools, and infrastructure, you might find it difficult to see the returns of your investment for quite some time. Outsourcing the insurance policy checking process can help you with this challenge.
By investing in outsourced help, you automatically gain access to the most sophisticated tools, infrastructure, and technologies that are currently being used in the market today. This is because outsourcing partners ensure they are able to provide specialized expertise in one particular domain so that they become industry authorities in that field. They stay in business by being the best in their field. By doing so, they can offer the best services at a fraction of the cost and you can walk away knowing your business is in good hands.
The fact that they are able to provide the latest technologies and tools helps you further cut your expenses, making it a worthwhile investment in the long run. You can be assured that outsourcing will give you access to capabilities that you would not have been able to afford on your own.
Insurance policy checking services requires access to the latest technologies and processes to ensure data accuracy and integrity. Insurance policy checking depends largely on how accurate your staff is in identifying errors and omissions and making the appropriate changes. Accuracy is the name of the game for this type of service as any deviations can result in huge losses for your business.
Moreover, if there are inconsistencies in the policies once you are through with them, this could lead to gross errors when it comes to claims administration and processing as well. These errors could help damage your reputation in the market and ensure that further business does not come your way.
By outsourcing insurance policy checking services, you are ensuring that you are working with close to 100% accuracy. Policy checking processes are automated so that fewer human errors can be made and quality control mechanisms are put in place to audit documents thoroughly before being dispatched.
When you outsource your insurance policy checking requirements, you are guaranteeing that you only operate with complete data accuracy so that more business comes your way. Further, when you rely on automation to take on back-office support functions, you are bringing greater efficiencies into your business at the same time.
Policy checking can be highly demanding because of the amount of data validation that is required. To check every box for a value and ensure that each value is appropriate takes both manual effort and time. Insurance companies suffer because they allocate more resources towards back-office support services when business volumes are high, which takes the focus away from core business activities.
When insurance companies spend less time and resources working on core business functions, revenue is not being generated. To keep all personnel focused on activities that generate revenue and add to the company's bottom line, outsourcing would be a good solution.
When you outsource your insurance policy checking services, you can ensure that your policy checking processes have been streamlined to make the task of policy checking simple and efficient. This way, you do not waste time or valuable resources on back-office tasks. Rather, more resources can be redirected to core activities that you have specialized in so that you can bring in more profits. Outsourcing insurance policy checking services keeps your staff focused on what is important so that secondary activities can be dealt with behind the scenes.
Every insurance company is susceptible to risks stemming from changing government regulations, evolving technologies, fluctuating financial and market conditions, etc. It is also easy to incur losses when insurance policy checking is not handled diligently and with care. Even if errors were to slip through the cracks and compromise the quality of policies being generated, the entire company's reputation would be at risk of being destroyed. Even risks like a human resources manager leaving the company could be disastrous for a business. So how do you go about mitigating your risks and benefiting from more predictable operations?
When you choose to outsource your requirements to an insurance policy checking services company, you are able to ensure that business operations will continue without disruptions. This is because there is a massive pool of highly qualified resources available at your beck and call should one personnel need to leave the organization prematurely.
You will not need to scramble to fill the position so a level of consistency can be built for your business in that way. Moreover, when it comes to changing technologies and regulations, the outsourcing partner will bear those risks on your behalf so that you can sleep easier and decrease your risks overall. By outsourcing, you can rely on your tasks being completed as anticipated and your costs remaining static over longer periods of time.
There are a myriad of benefits that insurance companies can look forward to receiving when they outsource their insurance policy checking services to offshore vendors. Not only can they lower their overhead and operational costs, but they can also reduce the turnaround time it takes them to complete insurance policy checking.
Insurance companies also stand to lower the amount of risks that they are subjected to as outsourcing partners take on these risks on their behalf. Moreover, outsourcing also helps insurance companies move their focus back to core revenue generating activities. This way they can keep secondary tasks running efficiently in the background through outsourcing and continue to bring in greater volumes of business.
Who We Are and What Makes Us an Authority?
Insurance Back Office Pro is an end-to-end insurance back-office support services provider with vast expertise in critical processes ranging from claims administration and loss run processing to policy checking and renewal summaries. With over a decade of experience in the industry, we understand the nuances involved in providing successful insurance back-office support. We provide insurance policy checking services that exceed industry quality standards and leave insurance companies with reduced turnaround times. We also ensure that businesses are able to redirect their resources to business generating competencies and that we handle their secondary back-office tasks efficiently in the background.