The impact of the Covid-19 pandemic on the insurance industry has been disastrous. The primary area of loss for most insurers across all business lines – from property and casualty to specialties – has been the balance sheet. Besides, the crisis has disrupted the fundamental working structure of insurers, disabling their staff from serving their clients.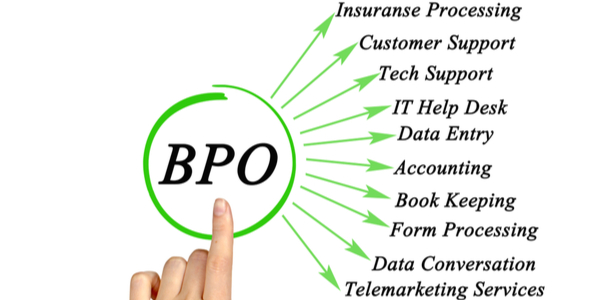 Today, most insurers are faced with a high surge in the number of incoming claims combined with a rapid fall in their operational capabilities. Also, the visible evolution of customer needs and behavior is disrupting traditional business models and pushing insurers to accelerate their digitization efforts. Hence, for the insurers to chart their road to recovery, they have to seek help in restructuring their processes, handling their customers, and adopting digitization. Thus, the role of insurance BPO services gets critical in the post-pandemic era.
In 2020, the global insurance industry lost around 4.2 billion U.S. dollars owing to the COVID-19 pandemic.
Outsourcing No Longer an Option but an Absolute Necessity for Insurers in 2021
Insurers Need to Standardize Their Business Processes
As a response to the challenges posed by the pandemic, insurers around the world are feeling a dire need to consolidate their business processes in order to realize gains such as reduced operating costs, efficient services, high profitability, etc. For that, they must seek the support of an insurance BPO as the latter possesses the required expertise and resources to standardize even the most complex insurance workflows. Advantages of a robust insurance BPO model include a simplified and digitized delivery model and a commercialized approach to operations and customer retention.
In 2020, digital adoption in the insurance sector grew by 20% globally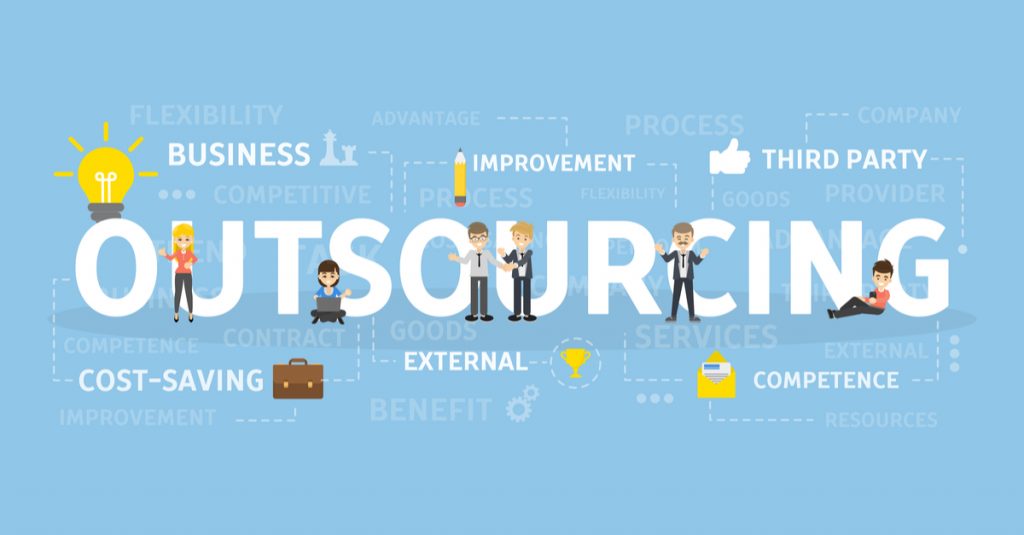 Focus on the Economics of Operations
The Covid-19 catastrophe has left many insurers cash-strapped due to the drying up of revenue streams. As insurers try to regain their lost traction in the remaining months of 2021, optimizing their expenses would be one of their priorities. Again the expertise of a reliable insurance BPO proves invaluable. Such firms help their client with affordable service plans that cover all critical aspects of the business, including customer service, underwriting, data mining, finance and accounts, and others. They guarantee a high degree of accuracy and quick turnaround times, making life easier for their clients.
By 2027, the global insurance BPP market is expected to reach US$8.3 billion
Support for Rapid Global Market Entry
As the pandemic slowly abates and the industry makes a comeback, insurance carriers would have to move rapidly to serve their customers and also expand their footprint to grab the new opportunities coming their way. To that end, they would require more flexibility to scale up their front, middle and back-office processes. And it is a competent insurance BPO company that can help them negotiate this scalability, expertise, and flexibility challenge. Such a partner can rapidly tap into its vast talent pool and innovate technology to deliver high-quality business processes to its clients.
Steps BPOs are Taking to Support Their Clients in the Post-Crisis Period
As the role of insurance BPOs is set to get bigger than ever in the success of insurers, they are bracing up for the challenge and preparing for busy days ahead. Here's how insurance BPO companies are helping their clients thrive in the post-pandemic era.
Focus on Critical Data-based Insights and Analytics
Data would be the keystone to success in the insurance space in 2021 and beyond. Data can reveal volumes about business opportunities and threats, customer needs and behavior, daily operations and employee performance, and several other secrets. This is why BPO companies have equipped themselves with cutting-edge data analytics tools based on AI, ML, etc. This allows them to rapidly and accurately study the massive data flows that otherwise get wasted due to the lack of resources.
Customer Retention and Sales Initiatives
With rampant job losses around the country, reduced income, and the fear of non-essential expenditures, insurance consumers are either reducing their coverage enhancements or even abandoning paying their renewal premiums. To tackle this, BPOs have devised customer retention and sales function models to aggressively reach out to customers and prospects, offer alternate plans, and attempt a cross-sell or up-sell for additional insurance products. They possess the necessary insights to sell appropriate products to customers by doing in-depth analysis.
Reduced Compliance Costs
The coming months would see insurers grappling with stringent regulatory mandates from the federal government and would have to invest substantial time and effort in it. Since they are already short of manpower, they can rely on the expertise of a BPO service provider for fiduciary reporting and compliance. Outsourcing firms understand the intricacies and imperatives of compliance and significantly reduce both expense and time associated with the strict regulations.
Important Insurance Regulatory Trends for 2021
–Accelerating digital transformation needs enhanced oversight
–Ensure resilience as operations transform
–The need for financial resiliency throughout the pandemic
–US regulators start focusing on climate risk
3 Simple Rules for Insurers While Outsourcing

As insurance carriers prepare to leverage the potential of insurance BPOs to streamline operations and maximize revenues, they have to adhere to a few fundamental rules of outsourcing. This would help them enhance their experience of joining forces with a capable outsourcing partner.
BPO must be a CEO Priority
During uncertain times like these, sponsorship for critical initiatives such as engaging a BPO must come from the top of the organization. To make everyone understand the gravity of the situation and the rationale behind the decision, the CEO should deliver the message that there isn't any other option for the organization. When the top management takes a positive decision and portrays outsourcing as an absolute priority, significant success can be realized.
The CEO of a re-insurance business that was planning to acquire a closed books business decided to outsource all its operations. Consequently, the organization completed as many as six conversions of insurance policies to its new, single system in just six months, and increased its policies under management by a whopping $6 billion in five years.
Keep it Simple
The primary objective of roping in an insurance BPO should be the reduction of speed to cost with no diminution of quality. As insurers attempt to bounce back, they must not focus on radically transforming processes immediately. Implementation of new technology or making changes to policy administration or claim systems takes time. Keeping it simple requires avoiding a wholesale overhaul of the workflow at once.
Move Fast
Insurers should move fast on the outsourcing plan by setting aggressive timelines across the board. They must quickly evaluate their closed book of business, open books that are running on legacy systems, and all claims and payments pertaining to older policies and systems that lack cross-sell or up-sell opportunities. They must outsource these operations to the BPO partner to reduce costs. But agility is the key here. If the pace of implementing BPO is downplayed, results would not be as desired.
In the early post-Covid phase, insurers must simultaneously manage the way they respond, recover, and pursue resilience. They not only have to respond by taking prompt steps to repower the revenue wheel but also stay prepared for more such crises in the future and make the necessary arrangements to help their customers and communities cope. This calls for the services of a dependable insurance BPO firm that can help its client take proactive actions to expedite their recovery efforts and propel them toward resilience, despite the challenging economic conditions.
Who We Are and Why Our Expertise Matters
At Insurance Back Office Pro, we possess the right intent, attitude, and technology to provide efficient back-office services to insurance businesses across the country. Our decade-long exposure to the business risks and threats of the industry is enabling us to create a positive impact on the functioning of our clients during these harsh times. We excel in underwriting, loss run processing, policy checking, and other back-office tasks, ensuring business continuity for our clients even amidst the toughest of circumstances.