The issuing and processing of certificates of insurance can be very time-consuming and labour-intensive in nature. Every year, millions of certificates of insurance are issued throughout the US. Its processing requires the tedious verification of the policyholder's insurance policy coverage, policyholder's details, policy limits, policy effective dates, and other important details of the policy. Because of the number of factors that need to be assessed and scrutinized to issue one COI, there is an increased strain on the insurance companies back-office operations and personnel.
That is why many insurers have moved to outsource COI processing. Not only do these agencies benefit from accelerated turnaround times, but they also experience more streamlined operations and greater efficiency. This increase in efficiency also helps these companies build brand reputation, which then results in greater profits and market share. Outsourcing certificate of insurance services is becoming more and more popular every day, but to truly understand why, we need to dive a little more into what it entails.
What Is a Certificate of Insurance?
A certificate of insurance (COI) is a document that verifies the existence of an insurance policy. It essentially summarizes the key conditions and characteristics of the insurance policy in brief. It lists important details like the policyholder's name, policy limits, the type of coverage, policy effective dates, and other such critical details contained in the policy. COIs are an important part of managing liabilities, or risks, in any organization. A failure to properly secure, analyze, and update these documents can lead to increased exposure to unforeseen liabilities.
Processing COIs manually can be a huge resource drain for companies as it poses a significant administrative challenge to in-house staff. Not only is issuing and processing certificates of insurance time-consuming in nature, it is also fairly complex. It is this combination of great complexity and laborious processes that creates the administrative weight that is frequently associated with COI management.
Why Are Certificates of Insurance Important?
There are many reasons why COI's are important in the business world. Let's go over a few of them:
Proves insurance coverage is in place
Because the COI is basically a summary of an insurance policy, it fundamentally serves as proof of insurance. It proves that a certain entity or policyholder has insurance coverage in place without needing the entire insurance policy to be presented.
It is important that companies collect certificates of insurance from all third-party vendors. This is to ensure that losses can be transferred to the third-party's insurer in the event that something goes terribly wrong. As such, COIs helps companies reduce their liabilities.
Provides quicker access to information
A COI essentially constitutes an 'express' version of a policyholder's insurance policy. This means that it conveniently presents only the most critical information contained in the policy, which can be a great time saver in most circumstances.
Ensures that you are protected when you outsource
It is important that companies check their third-party vendor's insurance policy against their own insurance requirements. This is important because it could save them from costly litigations should losses occur, which would definitely affect the profitability of a venture should things go wrong.
Why Do Organizations Use Certificates of Insurance?
A certificate of insurance is useful in most business contexts as it can be used in cases where significant losses are of concern. Companies, small-business owners, third-party vendors, subcontractors, contractors, and even clients often require COIs. This is because it grants them protection against any liabilities for workplace injuries, accidents, or losses of any kind. Simply purchasing liability insurance will often trigger the issuance of a certificate of insurance – so no additional steps are required to collect one.
Business owners, third-party vendors, and contractors will often face difficulties in winning contracts without a COI. This is because the other parties need to know that liability insurance is in place to protect them in the event that damages, injuries, or substandard work occurs. A certificate of insurance is also requested in the case of a job or project in which liability concerns or the possibility of massive financial losses are very real.
Benefits of Outsourcing Certificate of Insurance Services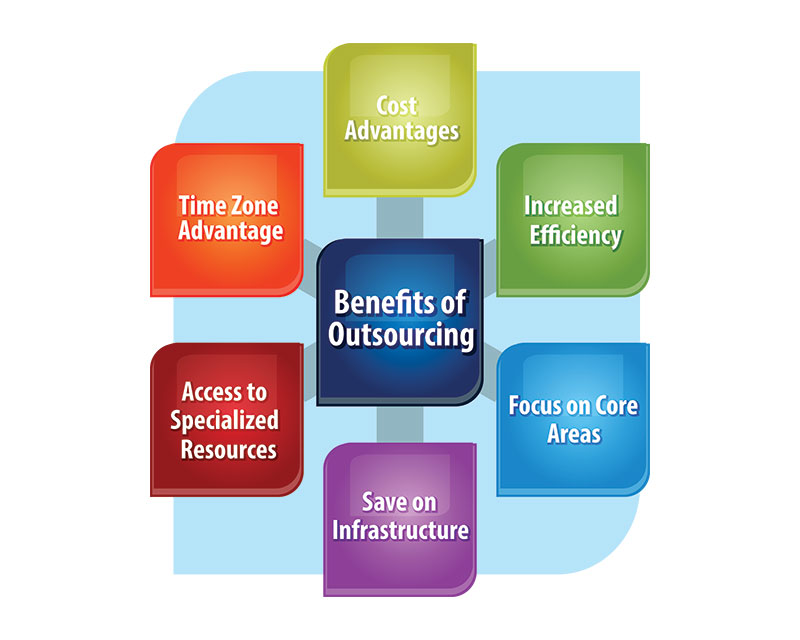 Issuing certificates of insurance is time-consuming and requires a lot of focus to get all the details right. When insurance companies are inundated with huge volumes of requests for certificates of insurance, their in-house staff can only handle so much. They can only handle a fixed volume of requests in a certain period of time without experiencing fatigue and frustration. So rather than hire more full-time, permanent staff to accommodate these temporary business volumes, they may need to take other measures to meet this increased demand.
Outsourcing their requirements to highly qualified professionals will result in bringing on enough resources to handle their current business volumes without a hitch. The best part about outsourcing is that the moment they no longer experience such high volumes, they can scale back the number of resources they need without incurring additional costs. Better yet, should business volumes continue to grow, insurers can rapidly scale up their resources and ramp up production of these certificates to meet higher levels of demand.
In recent times, tech innovations like automated systems have taken over certificate of insurance management entirely. With better processes and more streamlined systems in place come greater levels of efficiency. Insurance companies cannot develop these systems on their own as it is takes huge amounts of resources and years of investment to pull off. Rather than invest in their own in-house technology innovations or purchase cutting-edge software that needs additional training, insurers can look to outsourcing their COI processing requirements.
Outsourcing their requirements means that they can get access to cloud-based, state-of-the-art systems and processes that operate transparently. In this way, they can issue and process certificates of insurance with speed and accuracy and do not need to rely or invest in their own IT infrastructure or training programs.
When insurers outsource certificate of insurance services, they benefit from substantial savings in not needing to train new hires. They also eliminate the need to invest in their own IT infrastructure. This is because the outsourcing partner already has state-of-the-art technologies and automated systems available to take on their insurance COI processing requirements.
Often when insurance companies experience larger volumes of business coming in, their resources are not able to adapt fast enough. They start hiring more back-office operations staff to deal with the growing insurance certificate management requirements. These new hires may not always be the most highly qualified or experienced since they have been brought onboard on such short notice. To ensure that the business only works with experts in the field, insurance companies can look to outsourcing qualified professionals.
When insurers outsource COI processing to the experts, they can expect to gain from huge cost savings. This is because the outsourcing partner would be operating from third-world countries and so would only charge a fraction of the price they would normally pay for help based out of first-world nations.
The drastic difference in the cost of living would save the insurer some money, even though the quality of work that is delivered may be exactly the same. Outsourcing certificate of insurance processing to third-party vendors can help insurers avoid hiring more resources and investing in additional infrastructure themselves. This saves them massive amounts of money long term, though they are still getting the same quality of services, but at a substantially lower cost to them.
Building Brand Reputation
Insurance companies face cut-throat competition from other insurers looking to land the same business from a fixed number of customers in the market. One way to stand out, however, would be to take insurance processing and management more seriously. If insurance companies were to look into making their certificate of insurance processing services more efficient through outsourcing, they could truly bring home the bacon.
The best way to do so would be to outsource insurance certificate processing and benefit from rapid turnaround times when these certificates are generated and issued at scale. As only experts are tasked with issuing and processing these documents, the rate at which they produced them would increase. Additionally, as more of these certificates are generated in less time through streamlined certificate of insurance processing methods, the insurer would build a name for itself.
By building a name for itself as the fastest issuer and distributer of certificates of insurance in the market, that insurance company would rake in greater revenues. This is because whenever any vendor or contractor is in need of COI services, they would automatically be referred to the brand with the greatest reputation and presence.
Insurance companies that provide insurance COI services can only operate for the standard 40 hours in a work week. This means that the staff they hire and train must be highly skilled and qualified to do their job if they hope to see any profits. Because the insurance sector is highly competitive, companies that do not generate and issue as many COIs as their competitors stand to lose market share really quickly. One way to overcome this challenge is to have the staff work overtime, which is not feasible long term.
So rather than just live with subpar operations, insurance companies can outsource COI processing to the experts to benefit from zero downtime. Because outsourcing partners for processing certificates of insurance are offshore service providers, they can operate from any country. What this means is that outsourcing partners often operate from multiple global delivery centers. Because of this, an insurance COI processing company can expect to process and disburse COIs at all hours of the day with zero downtime involved.
Having multiple delivery centers across the globe just means that these certificates would be produced without any disruptions in operations. No staff would need to go home so greater profits could be realized as outsourced COI processing results in faster COI turnaround times. This, in turn, would just result in more business coming through their doors.
One of the greatest challenges that insurance companies face on a day to day basis is fraud. It is especially bad when smaller companies turn to hiring more in-house staff to try move production along. When the new hires are not industry experts and are not highly trained or experienced, this could result in great losses.
Certificates of insurance can be very complex and understanding them in and out takes years of experience, which most in-house staff do not have. So how else can an insurance company prevent fraudulent activities from occurring and passing through their systems? Simple. By outsourcing their certificates of insurance processing to the professionals in the field, insurers can benefit from greater risk mitigation.
When a highly qualified professional with years of experience in the field processes COIs, they know what to look out for when it comes to fraudulent activities and assessing risk. They also know how to check all policies for compliance, which can be a very time-consuming task. As these professionals constantly monitor certificates of insurance in the database, they know how to identify policies that have expired or are non-compliant.
This ensures that no breach of contract ever occurs and that the insurer faces a reduced risk of uninsured claims. Outsourcing certificate of insurance services to the experts results in enhanced risk mitigation for insurance companies looking to eliminate potential losses long term.
There are a host of benefits to outsourcing certificate of insurance services. These benefits can range from greater efficiency in operations to being able to enhance a brand's reputation in the market due to accelerated turnaround times. Outsourcing also allows insurance companies to mitigate risks better as more experienced professionals take on COI processing full-time across multiple time zones.
Experts are able to process COIs so well that they can identify policies that are non-compliant or have expired from miles away. Outsourcing also means that COIs are issued and disbursed at all hours of the day with zero downtime involved. So, if insurance companies are looking to boost their profits, improve efficiency, and eliminate potential losses long term, outsourcing COIs just may be the way to go.
Who We Are and What Makes Us an Authority in the Field?
Insurance Back Office Pro is an end-to-end insurance back office support service provider with expertise in critical processes ranging from claims administration and policy checking to loss run processing and renewal summaries. With over a decade of experience in this field, we understand the minute details involved in providing successful insurance back office support. Understanding the critical requirements of the industry makes us an industry authority like none other. We provide certificate of insurance services that surpass industry standards in terms of quality and require less time to produce than conventional COIs in t