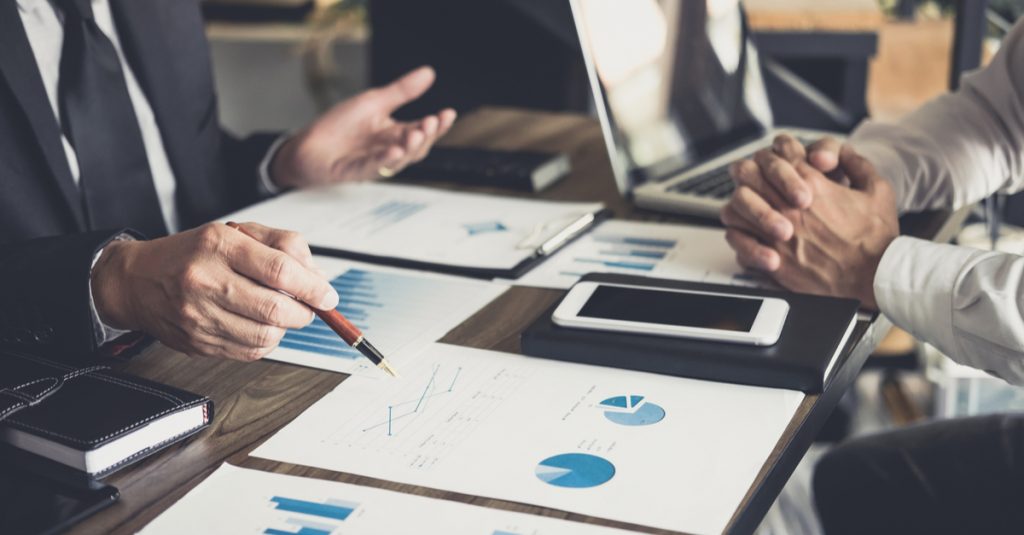 The success of an insurer hinges on their ability to deliver superior customer service. The insurance industry is more of a people's business. This means that every insurance operation touchpoint should be rooted to customers' expectations and promote better customer service.
However, in the modern day, customer service has its own sets of pain points in the insurance industry. These pain points are attributed to a lot of factors that have disrupted the insurance industry. These factors include digital innovation, emergence of direct-to-consumer sales model, competitive pricing pressure, and others.
Insurers are making strides to improve customer service and be at par with customers' evolving expectations. However, the volatile market conditions, regulatory reforms, hyper-competitive industry is creating a rough terrain for insurers. This is making it difficult for insurers to overcome their customer service pain points and deliver long-term and exemplary customer service.
Such difficulties are prompting insurers to rely on insurance BPO. Essentially, insurance BPO providers iron out a carrier's internal process challenges. This helps an insurer to deal with the external factors that trigger customer service challenges.
In this article, we will explore the top customer service pain points faced by insurers and how insurance BPO services providers can help deal with those.
Top Customer Service Pain Points that Insurance BPO Providers Help to Deal With
Here's a look at the most critical customer pain points that insurance BPO providers can help to overcome.
Lack of Unbiased Sales Channel
A majority of insurers choose to depend on agents to broadcast and sell policies to customers. However, modern-day customers cannot be easily convinced by the pitching of middlemen.
They prefer to do their own research, talk to a faceless insurers' representative, and then take their decision. This is termed as the direct to consumer (D2C) sales model. Insurers lack such unbiased channels that can help customers make purchase decisions.
Inconsistent Customer Experience Across Multi Channels
It is true that insurers have invested into multiple mediums of communication to appeal to a wide range of customers. However, they have failed to ensure consistency in customer service quality across all the communication mediums.
This is because the agent who is more adept with a phone is not suitable to interact with customers over emails or chat support. Such a service-level inconsistency arouses confusion in customers about brands' commitment towards their clients.
Evolving Customer Expectations
A rise in consumerism has resulted in evolving customer expectations in the insurance industry. They need more personalization in the policy terms. Modern day customers expect Ecommerce-grade experience in their query resolution.
However, insurers lack insights into each of their customers' unique expectations. Such a lack of insights impeded insurers' ability to proactively reach customers, curate policies for customers at risk, and provide personal attention to their clients.
Growing Staff Shortage
Customers get habituated with a certain kind of service provided by an insurer's existing staff. Any deviation in it causes confusion among customers. Such a confusion swiftly lands them at a competing insurers' door.
However, the in-house contact center of insurers typically faces a high rate of attrition. Moreover, insurers fail to retain experienced personnel. A longer tenured professional knows every detail about insurers' wide clientele. This lets them set a certain service standard. New recruits find it hard to match that kind of standard within a short span of time.
This results in a downgrade in customer service that ultimately leads to insurers losing customers.
Overuse of Technology
There is no doubting the fact that usage of technology is critical to improve operational efficiency in the insurance industry. This has a direct bearing on the customer service standard.
However, technology is not always an answer to customer service at a personal level. Customers do not always dial in with generic queries on their policies. They have unique queries about ad-hoc changes in their policies because of a customer's sudden financial upheaval of a downturn. Customers may also seek suggestions about policies that suit their financial health or lifestyle.
In such cases, automated bots are no match to human intelligence. Experienced agents parse through insurers' existing customer base to understand individual client. They suggest policies that are strictly aligned with customers' expectations.
Insurance Business Process Outsourcing is the Answer to Potential Customer Pain Points- Know How
It is evident that lack of customer insights, shortage of staff with deep-dive knowledge on specific domains, inconsistent service quality, and factors alike trigger the major customer service pain points in the insurance industry.
Insurance BPO services providers help their clients overcome these challenges to deliver quality customer service. Here's how:
Provide Customer Insights
Customers expect tailored insurance coverages to suit their unique needs at every stage of their lives. Insurers need insights into such customers to know about the nature of their needs.
Insurance BPO providers leverage advanced analytics solutions to draw actionable insights from existing customers' data base. Insurers use this data to understand each customers' unique needs at certain point of time.
Third-party providers bank on call center conversations with customers. These conversations are applied to propensity data analytics models. It further generates actionable insights into consumers' changing needs. Insurers bank on these insights to proactively suggest modifications in policy terms to customers. Such a proactive act reinstates an insurer's commitment towards the insured.
Provide Domain Specific Experts
Insurance processes have their own sets of challenges. This is why it is not always feasible for a single agent to respond to queries on all these processes.
Third-party providers house professional that has expertise specific to different insurance operations such as claims management, renewals processing, loss run report ordering, and others.
For instance, third-party providers assign the right blend of human experts and technology to provide exemplary customer experience during claims prevention, First Notification of Loss (FNOL), loss evaluation, claims settlement, and others.
Renewal processing experts streamline and execute all the tasks for insurance underwriters. They gather all the loss run reports, examine new events in reports, and promptly inform underwriters. The experts clearly communicate all the changes in the renewed policies to customers on behalf of insurers.
Consistent Customer Service Across Multiple Channels
The key to maintain consistent customer service across multiple mediums of communication is directing queries to the right resource.
Insurance business process outsourcing partners use advanced contact center software that transform messages into cases. These cases are then triaged based on insurance operation and priority. The triaged cases are then automatically routed to specialist agents across all the mediums of communication.
Support the Direct to Customer Model
Insurance BPO providers present the right tech stack and strategies that set insurers on the right foot for the D2C model.
Their work starts with overhauling insurers' websites. They introduce elements like messengers, chatbots, quote engines, among others. These features are programmed to respond to visitors' queries about products instantly.
They create a team of resources with deep-dive industry knowledge. These resources aid customers starting from a query to the final purchase of an insurance policy.
How We Assist You to Provide Seamless Customer Service
We understand that a streamlined operation is the main driver of a seamless customer service. As a prominent, insurance business process outsourcing partner, we begin with standardizing all the backend operations. This helps you to identify all the process loopholes that were impeding a quality customer service delivery.
Our agents leverage advanced ticket management software and CRM systems that allow us to bring more efficiency and acceleration in our contact center service to customers.
You get a much-needed edge above your competitors with our advanced survey designs, data collection, and analysis methods. Our customized surveys use online research, lead generation, and telephone interviewing methods to reach out a large audience and to get insights into their policy requirements.
We have highly skilled experts stationed across 8 delivery centers at different time zones. This places us in a position to field resources who are available to respond to your customers' queries on a 24/7 basis.
Our p&c insurance outsourcing services have successfully helped an Ohio-based client witness a 4x boost in customer experience during claims management. We leveraged analytics solutions to pinpoint on the variable that was triggering process inefficiencies. Our experts worked in closely with the client to provide preventive and corrective measures to iron out the inefficiencies.
We had improved the entire claims process starting from FNOL to the clearance stage. Our call center experts helped the client handle influx of claims-related queries. We triaged the entire claims process that ensured a consistent level of customer experience.
Who We Are and Why Are We Considered as Industry Experts?
This article is penned by experts at Insurance Backoffice Pro, an industry-leading insurance BPO service provider. We have successfully partnered with over 50 agencies, MGAs, insurance carriers, and brokers to provide back-office solutions. These solutions streamlined insurance operations and optimized operational costs.
Partner with us to witness an instant boost in your operational efficiency and customer service capability.