Despite concerns about new Covid-19 variants, 2022 is expected to be a busy year for insurers. Major insurers around the world are already buckling up to accelerate their growth in 2022 and are investing in digital technology to handle rising operational demands. As they respond to the long-term effects of the Covid-19 crisis and continue to meet changing consumer expectations, the next few months will be critical.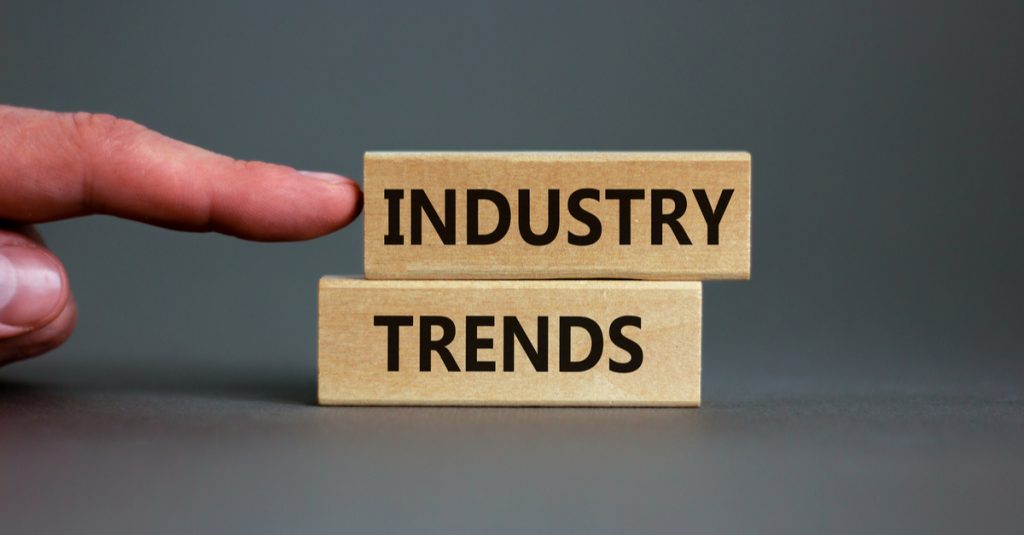 In a recent survey of insurance carriers, 77% of the participants shared their concerns over the pandemic-induced changes to the economy and insurance consumer behavior.
Upcoming Industry Trends and the Best Bet for Insurers
Push Towards Complete Digitization
The complications of the Covid-19 pandemic have given a big boost to the ongoing efforts to digitize the insurance industry. 2022 will see a sharp spike in the demand for insurance services that are accessible anywhere in the world. Consequently, insurers would be under pressure to implement processes that enable customers to carry out all procedures digitally. To meet such demands, they need advanced digital platforms such as web pages, virtual customer assistants, document management systems, and insurance mobile apps, among others.
Insurers must offer digital contracts to clients, share detailed summaries of policies, automate the complete underwriting process, enable digital claim settlements, and secure customer information with data encryption. The proliferation of digital insurance services leveraging automation and Artificial Intelligence will be the highlight as more players embrace technology to get their jobs done. To keep pace with the market, insurers must seriously consider joining hands with insurance outsourcing partners who could craft custom solutions aligned to their unique business traits.
Demand for Diverse Products
After a two-year-long hiatus induced by the pandemic, insurers are aiming for a strong return in 2022. The competition will be stiffer with everyone desperate to grab their share and keep the revenue wheel moving. To survive, insurers, especially the mid-sized and small ones, need certain differentiators that distinguish them from the rest. A smart move would be to focus on products that customers demand more, innovate around those offerings, and market them to the right audience.
To do that, insurers need a data-driven approach that rests on market research and analysis, the forte of insurance data professionals. Such a team could help the insurer position targeted offerings to consumers who are already interested in similar products. With a diversified range of products, carriers and brokers can secure more business from existing policyholders, adding substantially to their bottom line.
The insurtech industry is on the rise, with statistics showing a constant rise in the year-on-year funding of insurtech since 2017, touching an estimated 8.7 billion in 2021.
Automation for Personalised Promotions
In the data-driven insurance scenario of 2022, marketing and sales automation will be critical to grab attention and target prospects. Digital marketing would help insurers reach the right people via personalized ads, enabling them to tweak and improve their campaigns to ensure a higher success rate compared to traditional advertising. Insurers would look to join forces with reliable insurance BPOs to automate their communication strategy, increase touchpoints, build their messaging into engaging campaigns, and trickle out those messages throughout the year.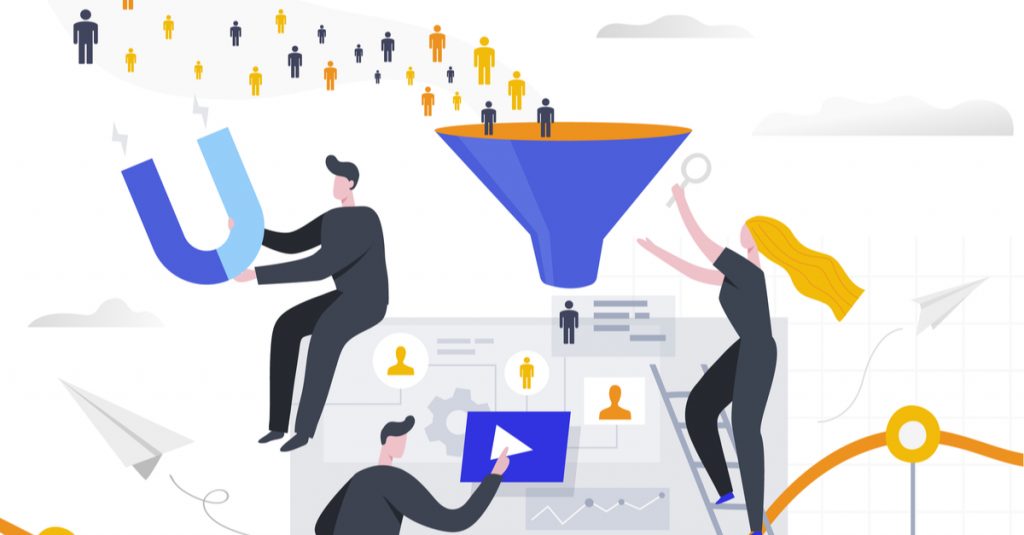 For efficient marketing efforts, now is the right time to organize all business data, centralize all content, and develop the overall marketing strategy. Automation is the next big thing in insurance communication owing to advantages such as ready-to-go email campaigns that provide additional value to clients. Multi-channel engagement would be another priority that enables seamless insurer-client interactions via various channels – digital, call center, and face-to-face. Such proactive outreach attempts help the insurer stay on the prospects' radar and create a future at-bat, so they could highlight their value before even asking for a meeting with a prospect.
Reliance on Insurtech for Workforce Support
As the pandemic hastened the trend of remote work, the insurance industry too allowed employees to work from home. The practice of remote working would continue in 2022 because of benefits such as staff flexibility, reduced operating costs, etc. However, remote working can also lead to a fragmented workforce and siloed operational structures which can affect workforce collaboration and dynamics. To avoid that, insurers can embrace insurance outsourcing for effective employee engagement strategies to keep their staff motivated and promote productivity.
Insurtech service partners would continue to play their role in making remote work seamless for the insurance workforce. They would help clients with the necessary expansion of data infrastructure to ensure a smooth transition to the virtual workplace. Insurers would count on insurtechs to become digitally enabled to be able to support their clients with customer relationship management platforms and engage remotely and more effectively with consumers.
Automated flows can reduce insurance paperwork by 80% and expedite claims processing by 50%; reasons strong enough to push insurers toward automation in 2022.
After a difficult 2021 that was marked by tough conditions, the year 2022 is expected to bring a positive outlook for the insurance market. To make the most of the opportunities, insurers must restore customers' faith in them with measures such as improved service, better offerings, reduced wait times, and attractive prices. This is possible by joining forces with competent insurance BPOs that can help insurers with the right technologies and strategies. A trustworthy services partner would give them the right platform to be successful at an operational and financial level while extending the best service to policyholders.
Who We Are and Why Count on Our Experience?
At Insurance BackOffice Pro, we offer a complete range of insurance back-office jobs and other operational support to industry-leading players across the US. We leverage our home-grown digital tools and custom processes to help clients succeed at lower costs. With 2022 around the corner, we are ready with our renewed engagement plans to help clients improve their operational structures, realize faster claims processing, lower cycle times, and become more efficient.