Insurance carriers need to provide loss run reports when a policyholder plans to switch to a new insurer or is about to renew his/her policy. The reports detail the history of claims done by the policyholder. Insurers analyze the number and nature of claims to customize the policy and fix a premium for the policyholder.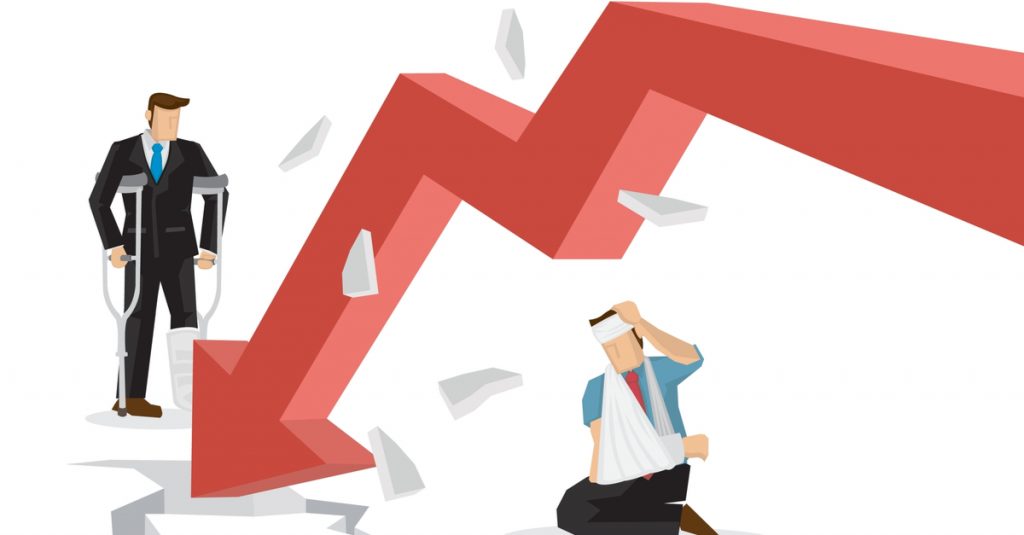 Such reports consist of intricate levels of data such as total number of paid and unpaid claims, premium amount, policy number, and so on. Things get more complicated if the policyholder has changed insurance carriers more than once within a period of five years.
Ideally, automation can help in extracting relevant information from intricate data sources. But it comes with its own set of challenge. In this article, we will take a look at why automating insurance loss run report is a challenge and how human involvement makes it easier to draw the right inference. We will also learn how outsourcing is the key to overcome this dilemma and why insurers need to bank on third-party partners to get accurate insurance loss run reports.
Why is it Difficult to Automate Insurance Loss Run Report?
Unstructured Data Format
A loss run report is issued in unstructured Excel format or PDF. The report template varies across carriers. The challenge is real when an insurer deals with loss run reports in multiple templates from different carriers. Firstly, automation platforms are resistant to unstructured data format. Secondly, it is a time-consuming process to feed an artificial intelligence-driven automation platform with multiple report template rules.
How Human Intelligence Helps?
Insurers require highly skilled data engineers to overcome this unstructured data challenge. They create flexible data models that train AI-driven automation platforms to ingest multiple report formats but generate uniform results.
Feeding Necessary Data
Accuracy of automation platform is highly dependent on the accuracy of data fed into the system. However, it is a difficult feat to achieve. This difficulty is attributed to inconsistent terminology used to state policy types, claim categories, payout scopes, and other factors in insurance loss runs.
In addition, there are instances where carriers include loss descriptions without backing those up with cause for loss. This results in the machine generate results that are irrelevant to the input data.
How Human Intelligence Helps?
Human experts have the ability to comb the data and detect loss causality patterns from loss runs insurance reports. They can read between data points to identify key information that goes unnoticed by machine intelligence. For instance, they can detect information as minute something starting with a date or a name. Such a single piece of information can make a world of difference in the actual result.
Inability to Flag Doctored Data
There are high chances that a policyholder modifies their financial information expecting a favorable premium amount. In other cases, they may just fail to understand their contribution towards an insurance loss run report. A legacy automation platform is not intelligent enough to identify such misappropriated or missing data. Such a shortcoming results in a wrong loss run report processing.
How Human Intelligence Helps?
Insurance industries have a fair intel on policyholders that includes personal and financial data. This is a good database for human agents to conduct a solid background research on policyholders. They have the necessary intelligence to corelate between a policyholder's financial history and the details they have provided to be included in loss run reports.
How We Assist You in Getting Detailed Insurance Loss Run Reports?
We understand that acquiring and disbursing insurance loss run reports can be an uphill task. Incumbent insurers can delay sending loss run report as a customer retention tactic. Or insurance loss reported can have half-hearted documentation. This will not be enough for you to do an accurate risk profiling of policyholders.
As an experienced insurance loss report service provider, we house qualified professionals who know the process in and out. They continuously follow-up with stakeholders to get all the required paperwork. Post getting claims history, they promptly process the report to extract and analyze insurance loss run data. Based on the analysis, a claims report is made and sent to underwriters for further evaluation.
There are chances that incumbent insurers present a representative amount instead of the actual amount that was required to settle a claim. Loss run reports can also have open claims. Our team of reviewers keep a sharp eye on such dubious claim settlements. They promptly get in touch with incumbent insurers to get clarification and rectify such claim statements.
Our experts tally rating variables provided in the loss run report for a particular insurance type to your product portfolio. This will immediately help you to understand whether customers' insurance coverage requirements match with your product portfolio.
Who are We and Why are We Considered as an Industry Authority?
This article is brought to you by experts at Insurance Backoffice Pro. We are leading insurance loss run service provider with over a decade of experience serving a diverse range of insurance carriers. Our range of services include back-end loss run reports processing, readying claims reports, distributing loss run reports to brokers/agencies, among others.
Get in touch with us to avail robust insurance loss run services.