A strategic management of policy services has never been more critical than in the current situation. The Covid 19-induced depreciated economic conditions of consumers have prompted regulatory authorities to impose mandates for insurers to provide pandemic-related coverages and exemptions. Insurers are facing fresh complications in managing their policies in a bid to abide by these mandates.
Chubb Limited has estimated USD1.4 billion losses of the global insurance industry in the Q2 2020 owing to the economic impact of the pandemic.
To mitigate these complications, insurers are rehauling their operations with newer technologies and process flow to stay attuned to the pandemic-influenced insurance environment. Insurance BPO companies are playing a critical role in aiding insurers to design and execute a sustainable roadmap for a strategic management of insurance policy services in light of the Covid 19 pandemic.
Relying on an in-house team, which is drying up of resources, is no more an option for insurers. Understaffed in-house teams will not be able to cater to the newer and more unique responsibilities. To overcome such complexities and a zeal to survive in such telling conditions, insurers must rely on Insurance BPO companies for a strategic management of their policy services.
According to research findings, nearly 78% of employees in the P&C insurance industry were directed to work remotely during the pandemic.
Role of Insurance BPO Companies for a Strategic Policy Services Management

Ensure execution of all the operations- To keep up with the ongoing policy-related complexities, insurers tend to lose sight of how customers are using their policies. This has prompted them to design and execute business continuity plans that are aimed to ensure that consumers get proper access to their insurance coverages and can seamlessly submit claims despite the pandemic-related adversities.
Role of Insurance BPO companies– Insurance BPO companies take charge of all the backend processes to drive the proper implementation of the business continuity plan. For instance, they follow a well-structured process flow as a part of their policy services management that aid to address customers' confusions about new policy guidelines and other queries. They maintain multiple communication network for a proactive communication regarding policies to customers. Insurance BPO companies aid insurers conduct risk analysis of their business continuity plans.
Insurers in the UK experienced a 1000% increase in customer queries, complaints, and claims pertaining to travel insurance.
Insurance regulatory authorities keep a constant vigil on the efficacy and proper implementation of these plans. Third-party insurance BPO services providers help insurers complete surveys sent by the supervisors to relay the developments of the business continuity plans.
Tech enablement to improve policy administration services- Authorities are giving a major push towards leveraging digital technologies for a better management of policy services.
The Insurance Commissioner for West Virginia issued mandates on using digital technologies for claims adjustment that can limit the normal time taken to settle a claim.
However, a majority of insurers are observed to commit the mistake of introducing patches and small-scale digital upgrades in their policy administration system (PAS). In the long run, this turns out to be a costly and ineffective proposition.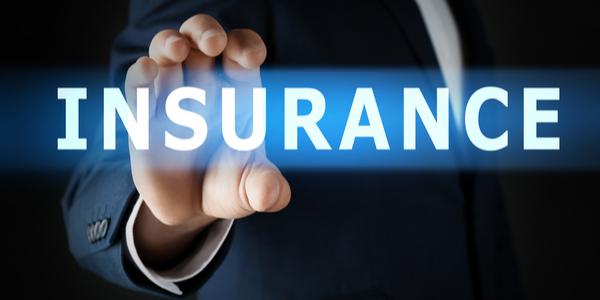 Role of Insurance BPO companies– They analyze the technical health of such legacy systems and advise a growth roadmap accordingly. They assist in transforming the legacy PAS into a rule-based system to enable multiple and rapid product launch and improve customer service. They advise on modification analysis tools that automate the determination of any contract change in policies that requires to be updated in the target system.
Assessment of liquidity stress- Policy surrenders, non-payment of premiums, and the overall degrading economic health have liquified the value of invested assets of insurers. This has exerted tremendous stress on the policy services management.
Role of Insurance BPO companies– Insurance supervisors analyze data provided by insurers to measure the impact of the pandemic on asset liquidity. Insurance BPO companies are functional in aiding insurers to extract this data on the allocated resources of the latter. However, this data is diverse and can range from identifying market risks that trigger asset liquidation to the actions taken to address liquidation. They help insurers to respond to surveys conducted by supervisors to collect data on the financial health of insurers.
To control asset liquidation, insurance supervisors have implemented measures such as discouraging making dividend payments to shareholders, imposing limits on financial allocations, and others. Insurance BPO companies stay on the top of such regulatory measures across regions and convey the same to the insurers. This aids them to stay compliant with the dynamic insurance guidelines.
Address Contractual Changes– Insurance policies will undergo exclusion and inclusion of clauses to issue coverage for pandemic-induced business losses. Regulatory authorities have provided financial support to the pandemic-hit businesses and individuals in the form of extended premium payment grace periods, policy renewal extensions, premium refund, and others. However, the lack of a proactive and proper communication on the same will derail the main motif of supporting policyholders.
The UK Financial Conduct Authority (FCA) mandates insurers to clearly explain their customers who are nearing their policy renewal about the implications of any changes to exclude coverage for Covid 19.
Role of Insurance BPO companies– The support of Insurance BPO companies is instrumental in registering all such contractual changes and keep the policy updated. In general, back-office experts keep a meticulous record of any change in the contractual terms in the policies, for instance a change in name or address. This helps insurers to stay on the top of any policy change and issue regular update on the same to the policyholders.
Support for loss run reports– Loss run reports contain multiple data that include the policy number, claim type and its reason, date of loss report, and other information. An underwriter has the duty to go through each information to add it into the system. It is not an ideal scenario given the stark staff shortage and surge in volume that insurers are combating.
Role of Insurance BPO companies– Insurance BPO companies provide specialist underwriting back-office support required to generate loss run reports. It starts with filing requests for loss run reports, gather loss run information during policy renewal, and thoroughly analyze the reports to prepare claims report. They aid in interpreting the reports in the correct perspective. They ensure sending the loss run reports to agencies or brokers within the agreed timeline.
Conclusion
Being their core objectives, Insurance BPO companies undergo a continuous process upgrade to keep their service delivery smooth even at the face of extreme uncertainties such as the Covid 19 pandemic. They have the foresight to allocate resources to the least affected countries who can support back office operations for insurers who are facing tremendous staff shortage owing to mobility restrictions. The ongoing pandemic is expected to let loose further complexities in the form of frequent policy contractual changes, requests for premium date adjustments, among others. To get a leeway to mitigate these challenges in the best possible ways, outsourcing policy management services to Insurance BPO companies is the best bet.
Who are We and Why are We Considered as an Industry Authority?
The main drive behind the services rendered by Insurance Back Office Pro is to aid insurers ensure business continuity and keep up to their commitments to their customers. We have leveraged our decade long experience in insurance to reorganize our conventional process flow and accommodate the unique requirements of our clients. Our overhauled policy administration services help in a quick but efficient gathering, storage, and management of information for every customer account. It simplifies and streamline the entire policy administration tasks to help our clients handle massive volume of customer records with utmost accuracy.
---