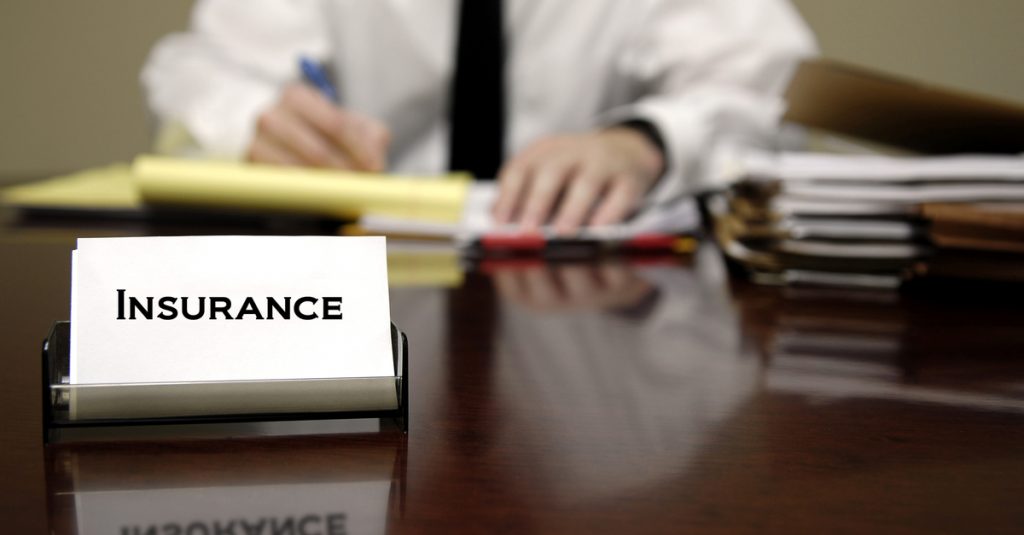 According to the findings of Marketwatch, the global insurance business process outsourcing market size will reach a value USD8395.6 million by 2028 and will grow at a CAGR of 4.5%.
The global insurance sector is poised to face a score of challenges in 2022. These challenges include talent shortages, customers' expectations for innovative products, stringent regulatory requirements, uncertain socio-economic scenarios because of international political strife, and others.
Insurers are finding it extremely difficult to maintain efficiency and resilience in their operations in the face of such challenges. Lack of standardized process and loss of visibility on processes are further impeding seamless operations for insurers.
These situations have compelled enterprises to rely on the expertise of insurance BPOs. They streamline and standardize all the insurance administrative tasks. This minimizes the process TAT and results in enhanced operational efficiency. It unburdens resources who can be reallocated to core tasks that involve process and business strategies to make operations more resilient in the face of challenges in 2022.
Current Limitations of the Insurance Companies
1. Changing Business Conditions
The insurance industry is hard-pressed with dynamic business conditions and governmental regulations that change often. For example, if the economy of the country is not stable, the insurance premium that the customer has to pay may go up. Though the insurance contracts clearly state that insurance rates are subject to market risks, he/she will not be too happy about having to pay more and may start to spread dissatisfactory reviews.
It also faces the challenge of demanding customers. The insurance buyers of today want seamless digital services and smooth and satisfactory customer service. The insurance firms have to now face the high costs of establishing and maintaining the latest insurance technology. Each insurance firm is looking to win over more customers by offering better digital services.
2. Operational Issues
Many insurance firms face the problem of poor management. They lack the presence of well-organised teams to ensure the proper management of the company's finances and devise workable operational strategies.
Such operational issues take a toll on employee efficiency. This results in errors like wrong data entry in policy documents, not updating policyholders on document requirements, and factors alike. As these errors build up, and there is no proper communication with the customers, the company starts to lose its customer base.
With the growing demand for insurance services, firms are unable to keep up with the over-flow of the queries. This is because such firms do not have the necessary tools and resources in place to handle surges in queries.
3. Too Much Competition
Insurance companies face tough competition when it comes to acquiring new customers. This is primarily due to the fact that customers' preferences and insurance services change very often.
Many new insurance providers are struggling to keep up with established insurance providers. This is because, in the current times of economic instability, insurance consumers are not open to trusting a new provider.
What Solutions Can the Insurance BPO Provide
Insurance companies can outsource their processes to insurance BPOs to cut-down operational costs and streamline the workflow. This will increase profits. It will also allow you to scale your operations in accordance with your business condition.
Insurance BPO's offer a host of services which are based onworld-class infrastructure that enhance your customer retention. Some of the most critical aspects of these services are:
· Customer Support
Insurance companies need to provide swift, responsive, and customized services to their customers, in order to keep them satisfied. Most insurance customers feel that their experience with the firm is just as important as a product.
Insurance BPOs facilitate customer satisfaction through its 24X7 customer services. They cater to customers via multiple channels like call, chat, email, etc. They provide both inbound and outbound calling solutions to help you give a positive interaction with your client. They help insurance firms with their queries, claims requests and, follow up.
· Claims Management
Insurance customers of today demand smoother and faster claims settlement from their insurance providers. In fact, it is one of the key factors to ensure customer loyalty and retention. Swift, error-free, and efficient claims processing help to reduce costs and the various risks.
Insurance BPOs reduce the costs involved in claims managements by reducing administration costs. They are home to professionals that have deep-dive expertise in the claim management domain. They know the current challenges in claim management and come up with a swift resolution for the same. This ensure that your customers get their claims settled fast. They are trained to authenticate the validity of every claim they handle, and thus prevent loss.
· Data Processing
Insurance BPOs improve your operational efficiency by handling administrative tasks such as transactions, paying bills, and generating receipts for the policies. They also convert the manual data from the customer's paperwork to an electronic version. Insurance BPOs undertake the hassle of handling this enormous administrative data.
Outsourced insurance service providers take the help of advanced analytics to generate quality leads for your firm. They also allow you to mitigate fraud and predict risks more effectively.
· Data Mining Services
Insurance firms use data mining to gain insights into their customer behavior. These insights comprise financial data such as your customers outstanding claims, fraudulent claim etc. Insurance BPO's have a number of data mining experts that give you a very precise customer, market, and financial insights. These insights help you to assess the impact of your decisions.
· Underwriting
The process of underwriting helps you to charge the right amount of premium from your customers. It impacts your profits directly and thus has to error-free and accurate. Underwriting also helps you to understand the various viability and risk factors.
Insurance BPO's leverage the power of analytics to add more clarity to this process. Their underwriting professionals help you to evaluate and audit the risks involved in the tenure of the policy in question.
· New Product Development
Insurance companies in the current times need to keep developing new insurance products or make changes to existing ones in order to keep their customers satisfied. This can be a very complex process.
An insurance BPO helps you with product innovation by bringing in the right customer insights by using analytics tools. They conduct various customer research processes. These methods help you gain actionable insights into the expectations of today's customers. You can use these insights to innovate products that are more customer-centric.
· Compliance and Regulations Management
Insurance providers have to comply with rules and regulations that guard the industry. These laws change regularly with changes in economic conditions or governmental policies.
Whenever these laws change the insurance companies have to update their customer documents. The experts at Insurance BPOs are trained to do this task efficiently. They also possess the software and reporting systems required to monitor your compliance management needs.
· Flexibility and Scalability
Insurance companies have to expand their product portfolios either in response to changes in regulations, internal policies, or competitors' offerings. Higher IT costs, disjointed operations, and price leakage are a part and parcel of product expansions. But when you have an insurance BPO backing you up with 24X7 support you can adapt to it with much ease.
Insurance BPOs help you scale in accordance with changes in the various factors. Their flexibility model allows them to provide your customers with seamless services without any wastage of time or money.
How Our Insurance BPO Services Can Help Your Insurance Company to Achieve Maximum Growth In 2022
Insurance Back Office Pro has 10 years of experience in partnering with insurance carriers, agencies, MGA's, and brokers. Our customized solutions help you to cut down costs, simplify workflows, and minimize errors.
We provide our insurance back-office agents with the latest technologies such as SEMCAT, Insurance Pro, IBM SPSS, etc. This helps them to do your work faster and save your time. Our subject matter specialists with their wide experience in back-office service processing help you cut down your capital expenditure and increase your profits. Our experts leverage the power of analytics to provide you with accurate consumer insights.
We streamline your important core tasks such as policy checking, claims administration, and renewal processing to ensure maximum operational efficiency. Our agents work 24×7 to provide high-quality customer service to your customers. We are an ACORD and ISO-certified organisation and ensure compliance with international standards. We assure you of complete data security and confidentiality.
We partnered with a US-based company to upgrade their claims management process. Our team diligently studied their claims process and identified the factors causing the delay. We trained our agents to handle billing and claims. It decreased their call abandonment rates and improved their adjuster-assignment process. It reduced the time taken by 50%. Our client witnessed an 80% increase in customer satisfaction within a short span of time.
Who We Are and What Makes Us an Expert?
Insurance Back Office Pro is a major provider of insurance outsourcing services. We have over 8 years of experience in providing insurance solutions. We provide 24X7 support to our partners from our 8 global delivery locations. We provide insurance BPO services to verticals such as Health Insurance, Employee Benefits, Motor Insurance, Life Insurance Services, and many more.