Claims management is at the core of insurance company operations. A good claims management strategy has a lineal impact on profitability, fraud detection and customer satisfaction. An effective insurance claims administration strategy is one that utilizes available resources optimally. In the past, the claims management process has entailed large volumes of manual tasks, paperwork, and time. However, in current times, advanced technologies and tools have contributed to a paradigm shift by streamlining and automating the process. The results of which are better management of claims, increase in ROIs, quality customer experiences and competitive advantages.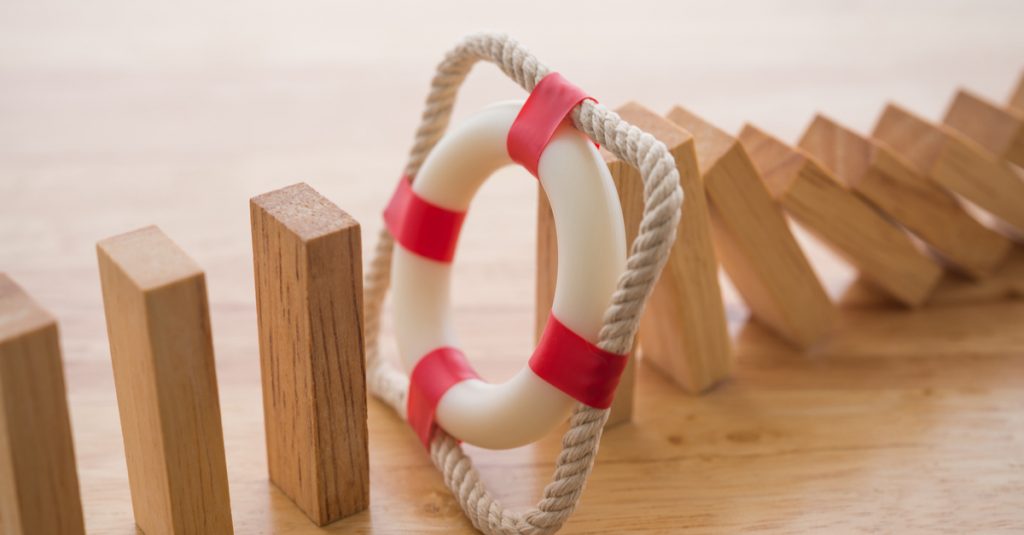 For insurance companies, profitability is an essential metric that impacts the business's capabilities to serve customers claims. Therefore, addressing the challenge of claims leakage is one of the principal steps to strive towards long-lasting revenue growth and profitability.
According to a research by PWC, a well-directed effort towards improving the process of claims leakage management can lead to increase in revenues by almost 10%.
Claims leakages can be caused due to a number of reasons such as overpayment of claims, failure to detect fraudulent claims, dependence on manual processes, lack of training among staff, redundant processes and much more. An ideal and cost-effective approach to deal with all the above shortcomings is utilizing the support of third-party insurance management service providers. Outsourcing has emerged as an effective game plan that has been able to rise up to the challenges thrown by the ongoing Covid-19 pandemic in terms of a smooth transition to remote-working environments and tackling unprecedented resource crunch. It has been able to assure insurance companies a streamlined claims management process and an increase in profitability levels.
Let's take a look into some of the key areas where a streamlined claims management process can leave a lasting impact.
Improving adjuster productivity – A smooth claim and resolution is every insurance claim adjusters dream that remains unrealised more often than not. Insurance companies can improve adjuster productivity by providing access to latest technologies, improving workflows, assuring work-life balance, and creating a supportive environment. This helps retaining skilled adjusters who are vital to an efficient claims management process.
Increasing customer satisfaction – Insurance companies need to provide services that drive customer satisfaction using proactive communications and avoiding unnecessary delays. This requires streamlined processes, providing constant updates, and addressing customers pain points. Research says that 20% of customers would rather move to different insurance provider than to communicate complaints to their current ones. Therefore, a proactive and engaging approach is more is vital.
Controlling operational costs – Automating key processes and outsourcing vital operations such as underwriting, data processing and claims handling can help insurance companies control their administrative costs.
Decrease loss exposure and risk – One way to manage the costs posed by risks associated with claims is to identify and analyse causes and loopholes in claims management strategies.
Three Main Drivers of Revenue Leakage That Impact Profitability and How Outsourcing Can Help Improve Claims Performance
People – Improve Competency of Adjusters
Human resources are an integral part of the claims management process. They are a major contributor to errors in claims processing due to excessive reliance on manual workflows, insufficient training, and poor decision-making. It is important for insurance companies to address the needs of adjusters who are at the very core of the claims management process. Adjusters need to be trained in skills, knowledge, and technologies required to handle claims.
Outsourcing the claims adjustment process provides you with professional resources that are trained in appropriate technologies and have experience in handling huge volumes of claims in different sections such as claims management solutions for life insurance, health insurance, auto insurance and much more. Outsourced service providers also assign professional unit managers to analyse performances of process operations in real-time. Distribution of workload among many resources ensures elimination of delays in processing leading to scalability and quality.
Process – Standardisation and Consistency
The claims management process is complex that involves many steps ranging from analysing risk profiles, reporting on resolution or denial of claims and patient verification. The successful conduct of these processes requires consistency and standardisation. A hyper-local process that is backed by redundant technologies can prove to be expensive and strain customer experiences. You will need to take a centralized approach supported by advanced technologies.
This kind of consistency can be provided by professional claims management service providers ensuring output efficiencies and cost effectiveness creating to a direct positive impact on profitability levels. Outsourced service providers and their insurance specialists follow consistent protocols and standard centralized procedures to achieve results.
Technology – Automate and Streamline Operations
Insurance companies need to gain insights into their current technology profiles and conduct detailed analysis to identify if they possess latest technologies to cater to high volumes of claims processing. The rising impact of Covid-19 pandemic has mandated a reliance on technologies like AI, ML, Big Data analytics and chatbots in streamlining and easing out processes in claims risk assessment. Right from reporting claims and providing access to information, technology is a major contributor in achieving efficiencies. Manual conduct of processes and tasks have become a thing of past due to which automation and outsourcing are playing a major role in insurance claims administrative services.
Outsourcing is also assisting in digitizing major aspects of the process and integrating isolated systems that slow down progress in workflows. They customise and build insurance claims management software for insurance companies to meet their specific needs and requirements. This not only streamlines the process but also identifies duplication of activities that can be eliminated to save costs and increase ROIs. Automating repetitive tasks like document classification, data extraction, sending alerts for overpayments or delayed payments and identifying open claims can have immense impacts on profitability of claims management process.
How We Can Help You Drive Revenue Growth And Cost Efficiencies In Insurance Claims Management
With the support of expert third-party service providers, you will be able to address issues related to different spectrums of your claim management process. With over 8 years of experience in assisting insurance carriers in streamlining their claims management process to drive their profitability, we make use of robust technology and skilled resources to improve your claims management process in areas such as evaluation of claims reports, verifying policy information, verifying coverage and liability amounts and investigating frauds. We provide custom-built solutions to address every entity's specific needs.
We have assisted a range of clients in improving their claims management processes. To illustrate further, we have assisted a US-based Fortune 500 insurance company in simplifying and modernizing their claims settlement methods.
We have helped them achieve:
streamlined workflows to efficiently manage case assignments
a quality check team that ensures error free claims processing
improved performance of workflows using a range of analytical tools
These changes resulted in reducing processing times by 20% and achieving annual savings of $250000.
Who We Are and What Makes Us an Expert?
This article is brought to you by Insurance Back Office Pro, a leading strategic partner to insurance carriers. We a trusted provider of insurance claims management services to assist clients in controlling costs, streamlining workflows, reducing errors, and leveraging analytics. Our insurance back-office assistants are subject matter experts and are equipped with advanced technologies.
Share: