Insurance companies deal with large volumes of data that gets transferred into a database ready format for quick processing and accurate payments. Data thus plays a crucial role in the insurance sector. Processing huge volumes of data is a time-consuming process and a slight error may result in denials, complications and legal issues. Insurance data entry services is an integral part of insurance data management and needs precision-driven skillset to achieve the desired results.
Insurance companies take the raw data and convert them to database-ready data to verify the values and take quick and astute business decisions. Since the task is cumbersome, it would be prudent to outsource insurance data entry services for the smooth processing of claims and seamless data entry. To get ahead and focus on core competencies, insurance companies outsource data entry to reliable providers to ensure that the data is managed efficiently.
What Does A Data Entry Service Provider Do?

Insurance data entry service provider ensure that a chain of interchangeable set up of insurance claim data is accurately documented and processed maintaining superior assurance measures. Outsourcing data entry for insurance companies can be good business decision as it not only minimizes costs but also provides the best in class services for successful data management. The dynamic nature of technology reiterates that insurance companies need to upgrade themselves with latest technologies and data entry solutions to keep them up to date in the field. This entails huge investments in relevant software, training and sometimes building of new teams within the organization. Choosing to outsource insurance data entry services will thus reduce the overall costs and help in effective management of the databases through successful data entry services and more. The outsourcing firm has trained professionals that understand the importance of maintaining highest levels of quality and accuracy while processing the insurance policies.
The Major Benefits of Outsourcing Insurance Data Entry Services:
Outsourcing and offshoring are used for a more strategic reason that goes beyond cost cutting. They are opted for reasons beyond the cost factor. Choosing to outsource insurance data entry services may make up for the attributes that are not inherently present in the organization. It will effectively strengthen the quality of the data through effective and prudent measures.
Time is also a factor that has motivated many insurance organizations to opt for data entry outsourcing. The data collected has to be organized and saved in a digital format. This may require more space and hamper productivity. By opting to outsource data entry services to a reliable provider, insurance companies are reducing the costs and operational overheads. In doing so, they ensure that the quality of the output is not compromised. Insurance data entry services has thus significantly added value to the data, management process.
Insurance Data Entry Outsourcing – What It Necessitates to Provide Unmatched Results?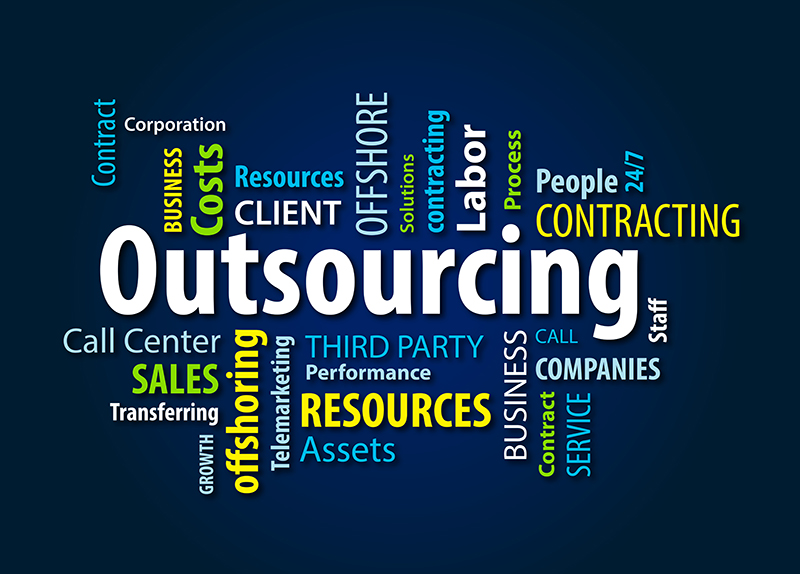 Data entry professionals understand that insurance companies require accurate and precise services. Most outsourced data entry service providers offer complete solution while maintaining the highest levels of quality, timely delivery and precision as the policy. Leading professional data entry service providers are dedicated to enabling accuracy driven data management that can help insurance companies focus on core business competencies and deliver unmatched services.
The insurance data entry service provides optimal facilities of general insurance, life insurance claims, compensation claims, hospitalization claims and more. In order to facilitate seamless process, the data entry service providers ensure that completely trained professionals capture data with precision from reliable sources like hard and soft copies. They make entries into the specific electronic formats based on the customer requirement to guarantee that clients may retrieve the processed data smoothly once it is submitted to the insurance company. Despite providing services to the insurance company, a reliable service provider will take special interest in ensuring that the end client also receives nothing but the best. Therefore, most insurance companies have opted to outsource insurance data entry services to be able to focus on core business competencies.
Reasons That Give Outsourced Insurance Data Entry Services an Edge:
Talented executives: Outsourcing ensures that data is processed by the best talent. With years of experience working with a wide spectrum of clients, the executives are capable of delivering quick and accurate results. They are trained to follow the data entry guidelines and can come back in quick turn-around time to foster busines growth.
Robust infrastructure: Data entry vendors have a good and viable infrastructure to facilitate timely deliveries. High speed internet connectivity and a robust telecom infrastructure will ensure highest levels of data security and at the same time guarantee quick turnaround time.
Unmatched quality output: Outsourcing is the most cost-effective means to maintain quality of the services. The team is trained to meet client expectations and the clients also get the freedom to choose the team that will compile the data for them to boost performance.
Assured Scalability: The perks of outsourcing insurance data entry services are myriad. One among the many attributes that is hard to ignore is scalability. It also gives insurance companies the flexibility to choose a team to accomplish the data entry task and rest assured that the work will be completed on time without any work pile up.
Customized payment: By choosing to outsource insurance data entry services, insurance companies may pay for the work completed, thereby minimizing the fixed and recurring expense to augment business growth.
Enhanced productivity: The parameters that help measure the success of data entry services is the quality and results. Through meticulous quality check of the data entered, third party back office partners provide unmatched service and accuracy levels with the processed data.
Popular Outsourced Data Entry Services for Huge Revenue and Business Excellence:
Insurance data entry services are among the most popular and relevant services that have transformed the insurance sector in a significant way. The demand for insurance is on a rise and the surge in demand for accurate and precision-driven services are certain to add value to the way the business functions.
Insurance companies globally are working toward excelling in core business competencies while choosing to outsource insurance data entry services to reliable outsourcing companies. The most commonly outsourced, insurance data entry services are explored as below:
Insurance forms processing service: Insurance companies can speed up the form processing and management of documents in a timely manner to ensure highest levels of accuracy and precision. A professional team will complete the data entry process in less time to augment effective data management.
Data Conversion Services: A reliable and competent insurance third party partner will efficiently convert insurance data from one format to the required format for hassle free analysis and effective data management and processing. Most insurance companies find it a challenge to convert old data to the digital format and it may be solved by insurance data entry service providers that can help insurance companies set up their business efficiently.
Data Entry of Applications: The humungous amount of forms and applications received in the form on new policy requests and renewal requests received need to be entered to maintain a correct database. Therefore, application data entry is a critical data entry task needed by carriers and agencies.
Data Mining: A dedicated team of data entry experts help insurance companies to maintain up-to-date databases and at the same time carry out timely mining of the data. Data mining plays a crucial role in augmenting the business of the insurance company. Data mining also provides insurance companies with competitor data whilst promoting business intelligence which is integral for the growth of the business.
Proposal data entry: The process of creating insurance quotes and proposals are an integral part of the insurance process and companies are in pursuit of data entry experts to help them manage the coverage details, financial ratings, premium and commission summary tables and more to ensure that the data is up-to-date.
Producer books data entry: Insurance companies require data entry services when they create new producer books and deliver them to customers. Data entry experts are a boon to maintain the data as they are extensively trained to deliver the best data entry services.
Data analytics data entry: Insurance companies have data entry needs when it comes to maintaining annuities, equity and debt analysis. A strong and qualified team of data entry executives may successfully streamline the process and help maintain the records.
Insurance agency licence verification data entry: As the name suggests, professional verification of insurance agency licenses will have to be carried out with the highest levels of accuracy.
Market Research Data Entry: Prospect and market research data entry services are important to help insurance agencies to analyse the data and make prudent business decisions based on them. A trained data entry team will be a good investment to carry out thorough market research and provide data entry services.
In addition to the above, insurance companies are often in search of authentic and reliable team of experts to help perform data cleansing and insurance data verification services. Through these services, insurance companies wish to keep their data free from errors and redundancy by eliminating duplicate data. The services also aim to standardize the fields whilst verifying email addresses and phone numbers. Insurance data verification guarantees that there are more genuine customers and the records and documents are up to date.
What Insurance Companies Expect from Data Entry Companies:
Insurance companies often outsource the data entry services to reliable providers and ensure that they keep their focus on the core business competencies. Here are some attributes that are expected of the data entry service providers:
Highest levels of accuracy and precision: once insurance companies outsource insurance data entry service to a reliable company, they anticipate the best outcome in terms of expertise, precision and reliability. Since insurance company data entry service providers have years of experience in providing genuine data entry services, the insurance companies may rest assured that the data entry is in tune with the norms and is compliant with intelligent character recognition and optical character recognition.
Quicker Turnaround: Professional data entry providers have big teams that are trained to promote successful data entry services by assigning professionally trained data entry executives. Since the teams work round the clock, they can allocate experts to manage enormous data and still complete the task even in tight schedules.
Confidentiality: Insurance companies that outsource data entry to reliable provider often have them sign agreements of confidentiality. This secures their data and data privacy may thus be controlled manually as well as electronically.
Once insurance companies have done their research, it is prudent to invest in insurance data entry services from a trusted outsourcing company. It's always important for insurance companies to outsource insurance data entry services to a reliable provider, with right expertise and technical prowess. The inclusion of latest technologies helps insurance companies process large volumes of documents to streamline the business workflow and enhance productivity.
Who We Are and What Makes us an Data Entry Expert?
Insurance Back Office Pro is an ISO certified company with established expertise in providing data management services. We provide end-to-end outsourcing services which includes data entry, data processing, online data entry and data conversion for effective insurance data management. Our dedicated team of data entry experts ensure that the services are scrupulous with absolutely no scope for error. Our diligent services ensure that your business is protected from litigations which may arise due to inconsistencies in data management.