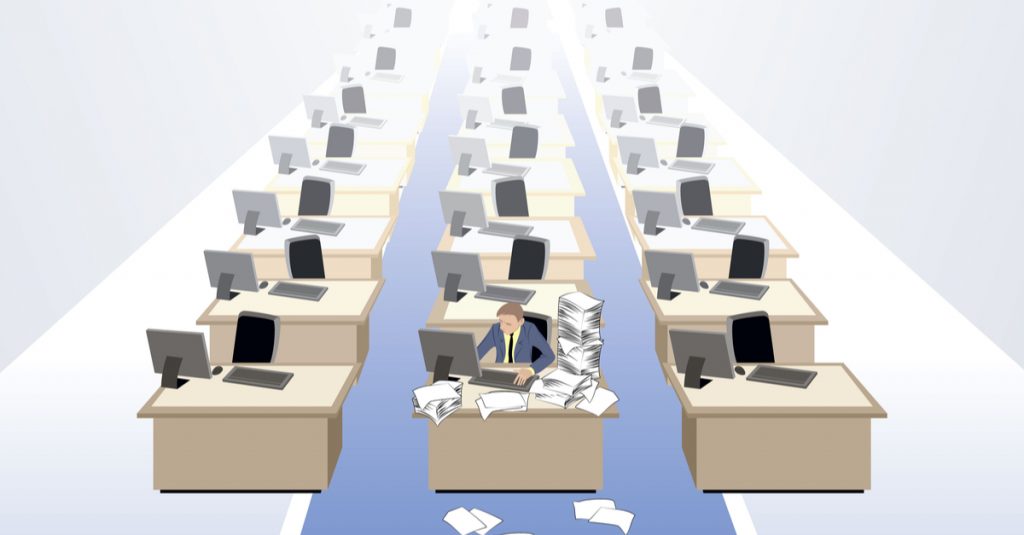 The insurance industry is staring at a huge resource crunch. Almost 400,000 posts are expected to fall vacant this year. The shortage of skilled resources will make filling up of the posts a difficult task. One of the primary reasons for the crisis is the high number of median age staff in the industry. This makes replacing talent a serious issue in the industry. Yet another reason is failure to attract new talent. The industry offers limited career growth scopes, incentives, and work-life-balance to entice millennials.
Insurance companies have been trying to overcome this problem is by promoting upskilling and reskilling programs. This has not helped them much because part of the problem lies with the mindset of the new generation. A recent report has found that the average tenure of millennials in the industry is 18 months. This makes retaining and training employees an all the more difficult task.
The insurance industry has overcome much of the crisis by relying on insurance BPO. These third-party partners provide continuous and robust back-office support to assist insurers sustain their operations in the face of resource shortage.
Impact of Staff Shortage on Insurance Industry
The growing staff shortage is impeding insurers' business growth trajectory. Widespread vaccinations and easing of pandemic-related restrictions have accelerated economic activities, but the industry has not been able to capitalize on it. Hence, the time is ripe for the insurance industry to recover financial losses they had incurred during the Covid 19 pandemic. However, staff attrition and lack of skilled resources have flattened this growth trajectory.
Staff shortages threaten serious delays in critical insurance processes such as underwriting, claims processing, policy administration. Such processes require staff to extract and data from thousands of submissions done in a single day. Dependence on manual labor further compounds this issue.
Therefore, insurers need experts who maintain a perfect blend of human and machine intelligence to execute both their core and non-core functions like data entry, telemarketing, and others.
Insurance outsourcing companies take responsibility for the entire non-core operations. They manage it effectively without much interference from insurers. This eliminates the need to reorganize the latter's management structure while ensuring operational continuity.
In this article, we will explore more about how outsourcing to an insurance BPO can help insurers to address staff shortages.
Is Outsourcing a Viable Option for Insurance Companies to Overcome Staff Shortage?
Insurance companies have been dealing with the problem of resource crunch since long. They have relied on third-party partners to overcome this problem. The pandemic has increased their dependence on offshore partners to keep their businesses running.
Ample Staff Reserve
Insurance outsourcing companies spread their operations across countries that are home to highly skilled labor. The economies of such countries largely depend on outsourcing skilled labor. This contributes to an insurance BPO's employee reserve.
Such resources provide robust back-office support for critical insurance processes such as claim management, policy checking, and so on. The lack of alternate employment options in their native lands helps to check attrition. This ensures employees acquire domain expertise over a period of time.
In addition, outsourcing vendors have resources working at different time zones. This means that they can guarantee the availability of one of the other employees to address and resolve any ad-hoc client queries. Such a benefit will give insurers an edge above their counterparts who are staggering with a diminishing workforce.
Tech Stack to Reduce Dependence on Manual Labor
It is high time that insurers start automating tasks to compensate for the growing staff shortage. However, there is no easy way to do it.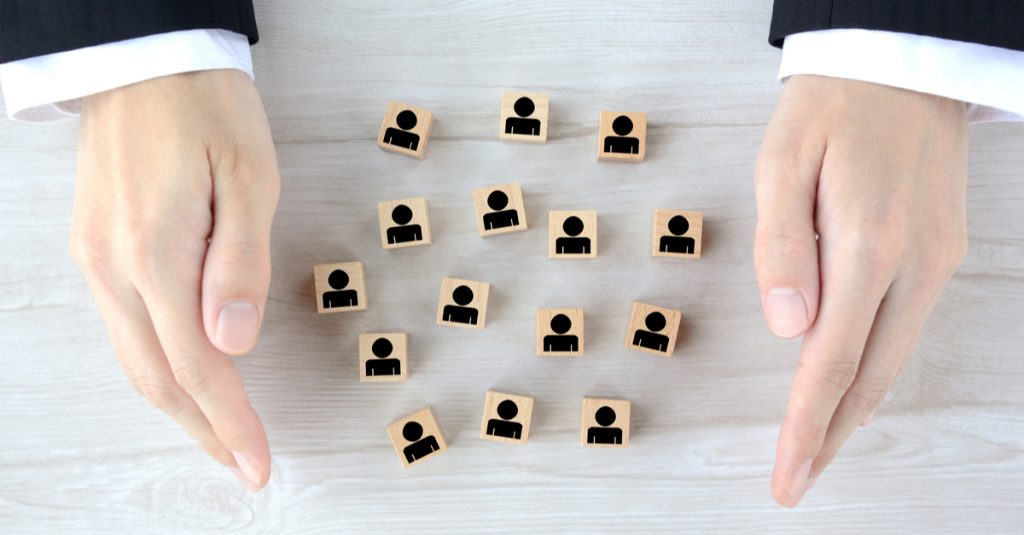 Insurers will have to do a deep-dive requirement analysis. They must conduct sessions with key stakeholders to discuss about the pros and cons of adopting automation. It is then followed by shopping for the best technology vendor. Then comes the challenge of technology implementation and finally using it. This is a long-drawn process that entail considerable amount of money and time.
Insurers get access to cutting edge technologies that are ready to use by partnering with insurance outsourcing companies. Automation accelerates the series of human-intensive insurance tasks. These tasks include gathering and scrutinizing from claim files, updating policy issuance information in the internal system, addressing change requests by existing policyholders, and so on.
Automating repetitive insurance processes takes off the burden from the limited human staff who can focus on more complex tasks that require human intelligence. This helps insurers to ensure operational continuity despite staff scarcity.
Availability of Domain Experts for Critical Insurance Processes
Here's looking at how provision of domain experts can improve some of the critical insurance processes amidst staff shortage.
Claims Administration
Fast and efficient claims settlement is one of the primary determinants of an insurer's reputation. They deal with thousands of claims on a daily basis. Shortage of staff has made it impossible to process multiple claims in an efficient and swift manner.
In such a situation, insurers require professionals who have skills specific to claims administration and are adept with the tech side of this process. However, such skilled resources are scarce and quite expensive.
Insurance outsourcing companies are home to such skilled experts. Along with their domain-specific skills, they bring with them cutting edge tools to drive process efficiency. Technology and human expertise place them in a position to allow insurers provide innovative client experience during First Notification of Loss (FNOL), claims prevention, claims management, loss evaluation and repair, and claims settlement.
This will give insurers an edge above their counterparts who are struggling to execute basic insurance tasks because of staff shortage.
Renewal Processing
The current state of renewal process is extremely slow and inaccurate. It involves putting together submission packets to following-up with clients for completing applications. These inefficiencies slow down internal operations and deliver inconsistent client experience. Email reminders, phone calls, more email reminders – getting applications back from clients has traditionally required extensive handholding by brokerage employees.
An insurance BPO assigns a team of renewal processing experts who takes a checklist-based approach to process renewal requests. They do all the preparation tasks for insurance underwriters. This involves gathering loss run reports, evaluating new events in those reports, and informing underwriters promptly. The experts finish the process by clearly communicating the alteration in renewed policies to customers.
They use modern insurance renewal software applications to simplify and accelerate the policy renewal process. This makes the process more efficient while minimizing dependence on human labor. As a result, it helps insurers to optimally execute renewal processing function despite a stark staff shortage.
Loss Run Report Ordering
Loss run ordering is a resource-intensive task. It involves sending loss run report request to insurance carriers and following up with it. The task doubles if policyholders change insurance carriers multiple times in a year.
Outsourcing vendors assign professionals who have the expertise in loss run report ordering. They create a standard workflow that streamline the series of tasks involved in ordering loss run reports. Such tasks include sending request for loss run reports, maintain updated data, and request data for renewals, quotes, and policy changes.
How We Help You Sustain Operations While Facing Staff Shortage?
We are among the well-established insurance outsourcing companies that have been serving clients for almost a decade. Our range of services have helped insurers overcome challenges commonly faced during the pandemic.
We have our operations spread out across multiple locations with different time zones. It places us in a position to assign resources to clients who are facing staff scarcity.
Our professionals have skills specific to domains such as policy issuance and administration, claims management, loss run report ordering, renewals processing, to name a few. They take an end-to-end responsibility of executing all the back-office operations for these insurance functions.
Our resources readily adapt to your internal workflows. They can connect to your internal system remotely. They adapt to your process and eventually add value to your insurance business. This way, we integrate with your process and systems, and unburden you from the difficulties caused by staff shortage.
Who We Are and What Makes Us an Industry Authority?
This article is brought to you by experts at Insurance Backoffice Pro, a pioneering insurance BPO services provider. Our outsourcing services cater to a multiple range of verticals that include health, property & casualty, general liability, motor, worker's compensation, and many more. Give us a buzz if you wish to witness a 4X efficiency in your insurance processes.